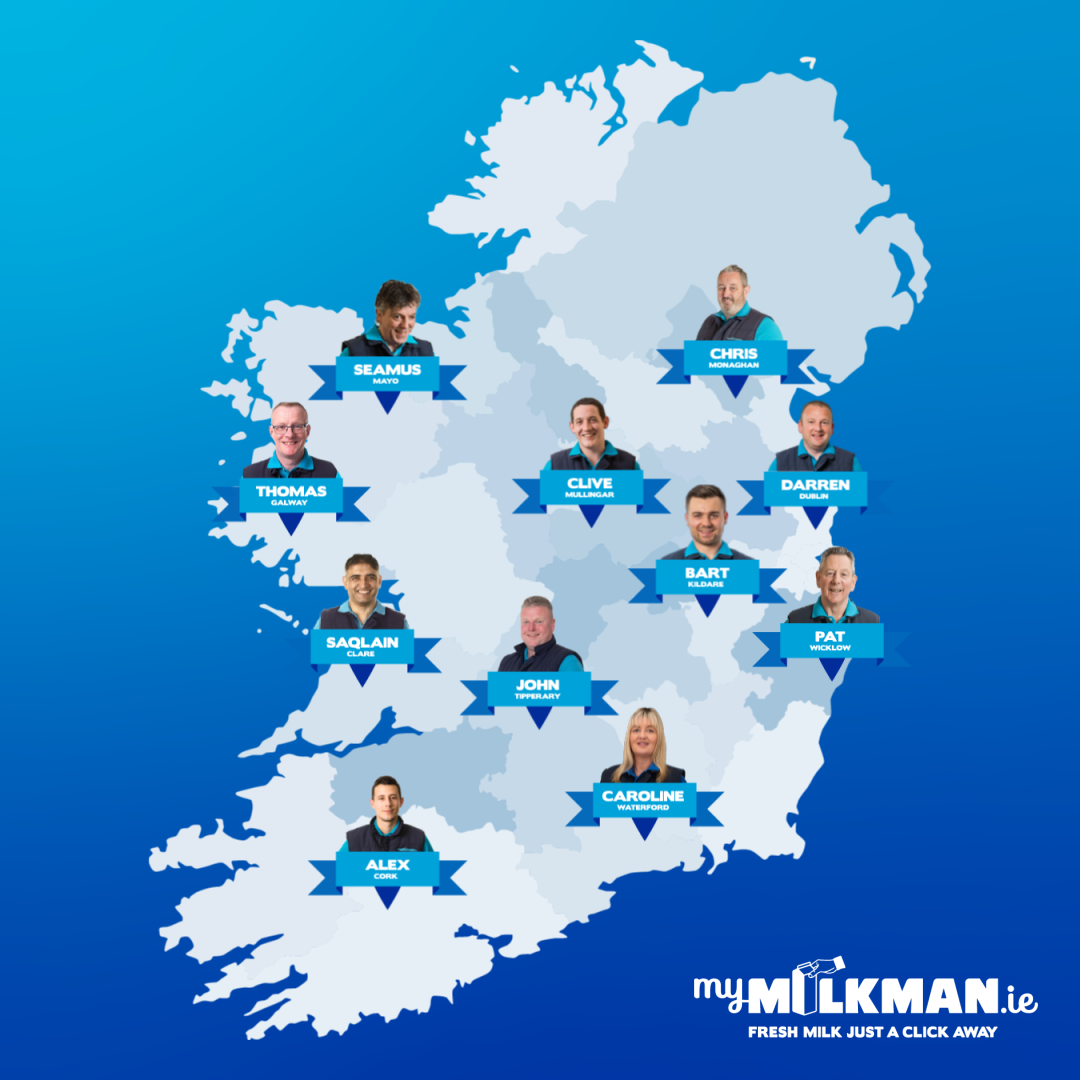 Mymilkman.ie is brought to you by Tirlán Limited, on behalf of hundreds of hard – working milkmen and women, who deliver fresh milk to most local communities across Ireland each day.
Our milkmen and woman are keepers of a great Irish tradition. Their stories go way back, from the early 1900's, with horse drawn carts and milk churns, to the electric milk floats of the 1960's. And who doesn't remember the 'clink clink' sound of their iconic glass bottles? – delivered to Dublin doorsteps right up to the early 1990's.
For many of our milkmen and women, the tradition has been in their families for generations. And while much of the service remains the same, today they get a little extra help from a new, more modern 'tradition'– mymilkman.ie
Getting Started
1.

Find your local milkman

Find the milkman in your area, simply fill in your address and you will be matched to your local milkman

2.

Set up your order

Select your products and place your weekly order. Enter your payment details and you will receive an email to confirm your first delivery day.

3.

Fresh Milk Delivered

Wake up to fresh milk delivered directly to your doorstep. Don't forget to check out the wider range of products your milkman can deliver along with milk.